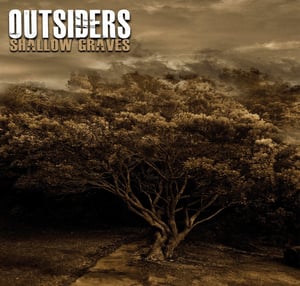 $

8.00
OUT NOW!!!
Track Listing:
The Credits Roll
Shallow Graves
My Answer
Life Choices
Under Stars and Gutters
The Other Half
Blue Skies
This House Aint a Home
Voice of Reason
Waiting in Line
Thanks for the Memories
The Words Will Write Themselves
Outsiders have been on the road since forming, just under 3 years ago and have already toured the US/Europe/UK Australia and New Zealand with the likes of NOFX, Megadeth, Against Me, Alkaline Trio, Propagandhi, The Flatliners, Lagwagon and Off With Their Heads. "Shallow Graves", is the bands 3rd release and compiles a handful of older gems previously released only in New Zealand along with a larger handful of new jams. These Kiwi's are on a on their way to punk rock greatness...or at least a couple nasty hangovers at the FEST 10!!!