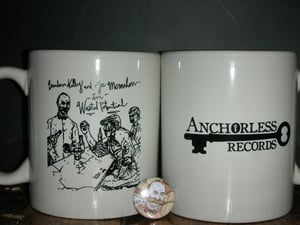 $

8.00 - On Sale
Limited edition coffee mug featuring Wasted Potential artwork.
These were only available through our friends at Vinyl Collective and sold out during presale.
We have around 20 available and once these are gone, that's it folks!
Shipping for mugs are a bit pricey because they cannot be shipped media mail, and are heavy.